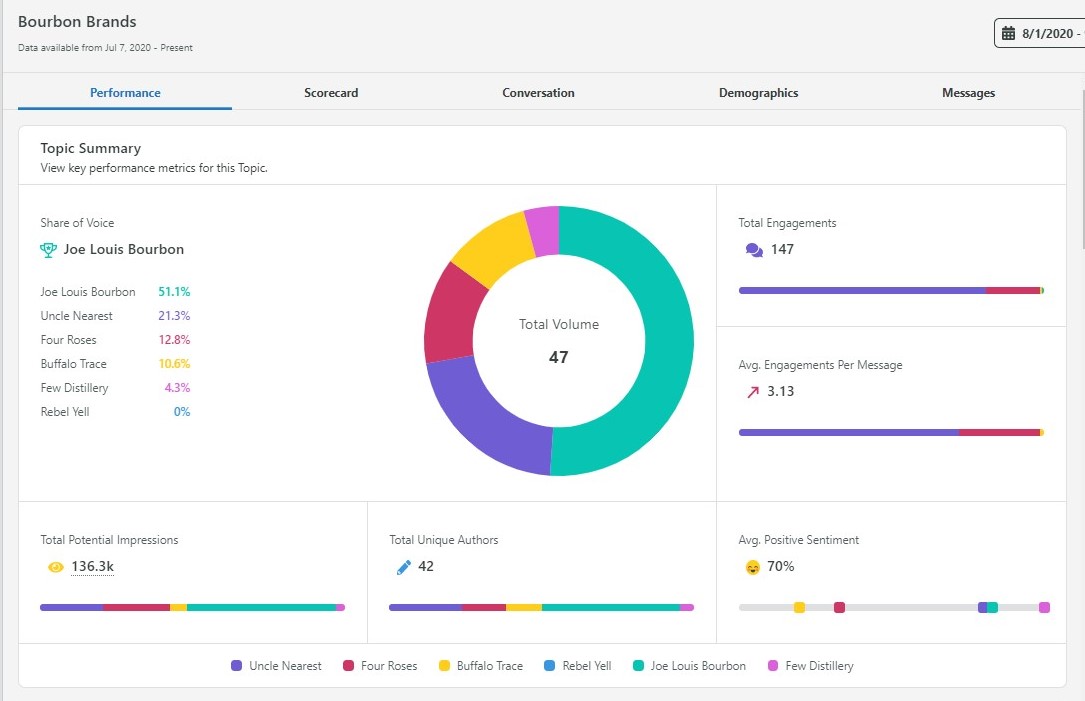 People are talking about Joe Louis Bourbon across all major social channels.  These tracking reports compare mentions, comments, shares across a competitive set.
More than Buffalo Trace, More than Four Roses, More than Rebel Yell, More than Few and More than Uncle Nearest.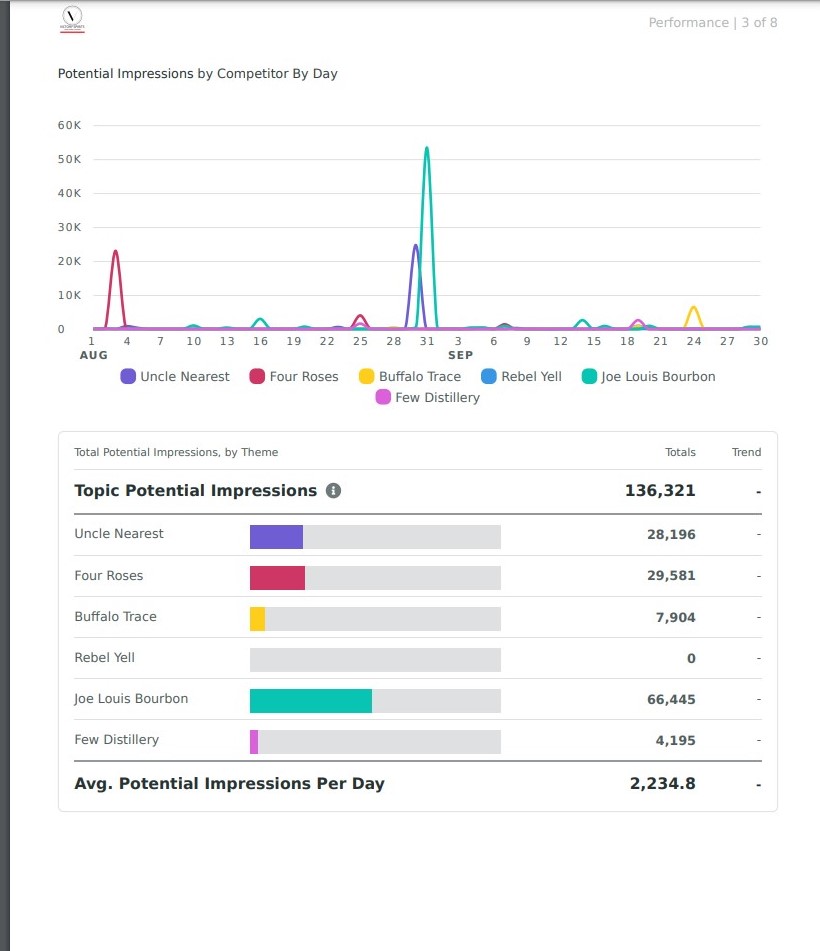 Comparing how all those people "talking" about each of the brands across Twitter, Facebook, Instagram, YouTube, Reddit, Tumbler, LinkedIn and the web translates into potential people reached.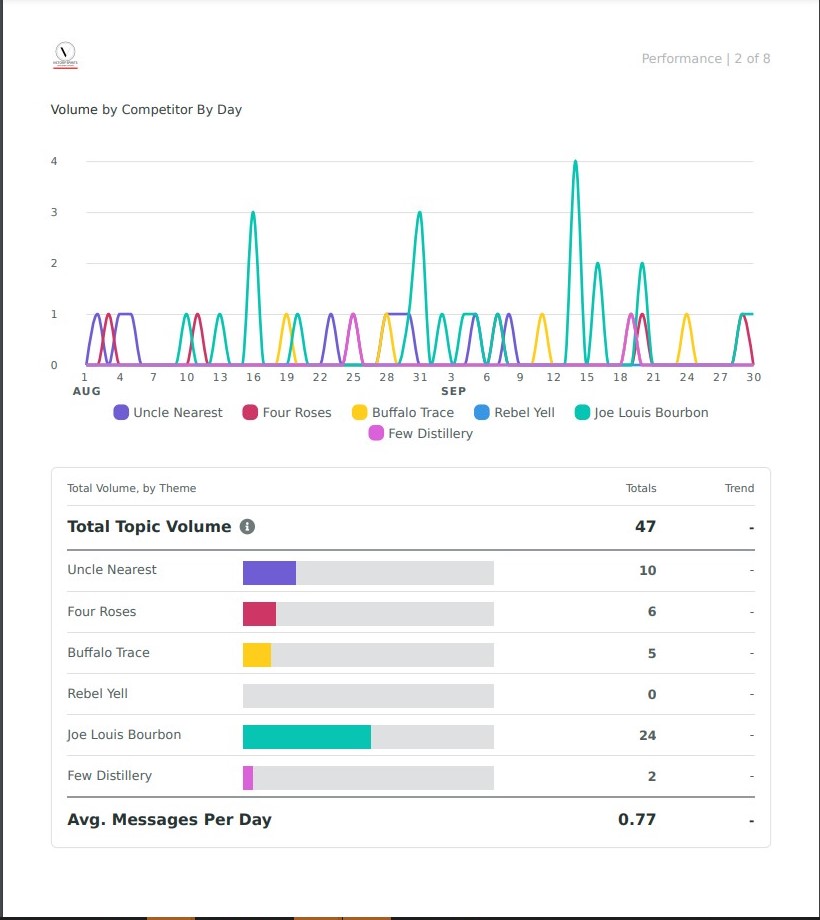 This chart illustrates all brand conversations from 8/1/20-9/30/20 and shows the by the sheer number of posts, mentions, replies, Joe Louis Bourbon dominates the competitor brands compared.