An opportunity for investors to participate in the increased value of white dog when it is sold as higher valued 4-year barrel aged bourbon.
You don't need to appreciate bourbon to profit from
Bourbon Appreciation
(but it adds to the enjoyment!)
This is an opportunity only offered to accredited investors.
To certify you are an accredited investor and request proforma and offering documents, please click here
Demand Is High
and Getting Higher.
These are the market trends that reflect a decade of growth as well as another good 8 years of increasing demand for Bourbon and Rye in the United States.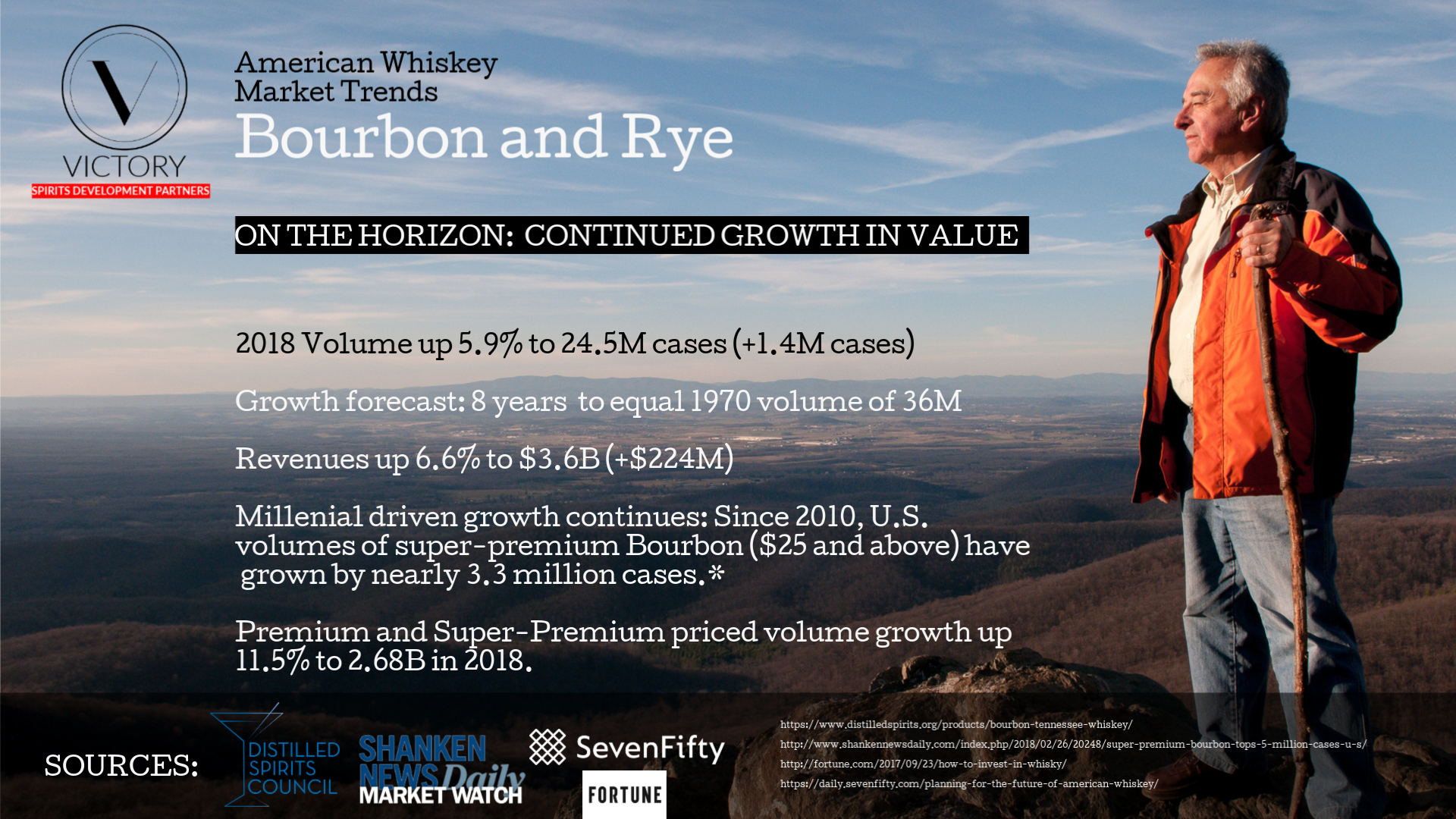 Want to be more actively involved with a distiller?
We also offer accredited investors more active opportunities to help distillers bring new barrel aged whiskeys to market by financing their production contracts.
Request More Info
How The Investor Finance Program Works
Licensed Producer Contracts for Barrels to be laid down for 2-4 years.
Investor finances contract purchase with Interest-bearing Promissory Note, secured by the aging whiskey.
Upon maturity, note is paid (to lender) and bourbon released (to licensed producer).
In absence of ability to repay note, we'll sell the matured whiskey at aged market value to pay the note plus a share of any additonal profit.
INVESTMENT RISKS:
All investments are speculative in nature and involve substantial risk of loss.  We also encourage investors to get personal advice from your professional investment advisor and to make independent investigations before acting on information that we publish. Much of our information is derived directly from information published by companies or from sources which we believe are reliable, but are without our independent verification.
FORWARD LOOKING STATEMENTS:
Various statements contained in this presentation, including those that express a belief, expectation or intention, as well as those that are not statements of historical fact, are forward-looking statements. These forward-looking statements may include projections and estimates concerning the timing and success of strategies, plans or intentions. We have based these forward-looking statements on our current expectations and assumptions about future events. 
DISCLAIMER:
All calculations and data presented within the publications and digital marketing and media including but not limited to websites, brochures, presentations and return models are deemed to be accurate, but accuracy is not guaranteed. The projected pro forma returns on investment are intended for the purpose of illustrative projections to facilitate analysis and are not guaranteed by CWI Ventures LLC, Victory Spirits Development or its affiliates and subsidiaries. Past performance is not an indicator of future results.