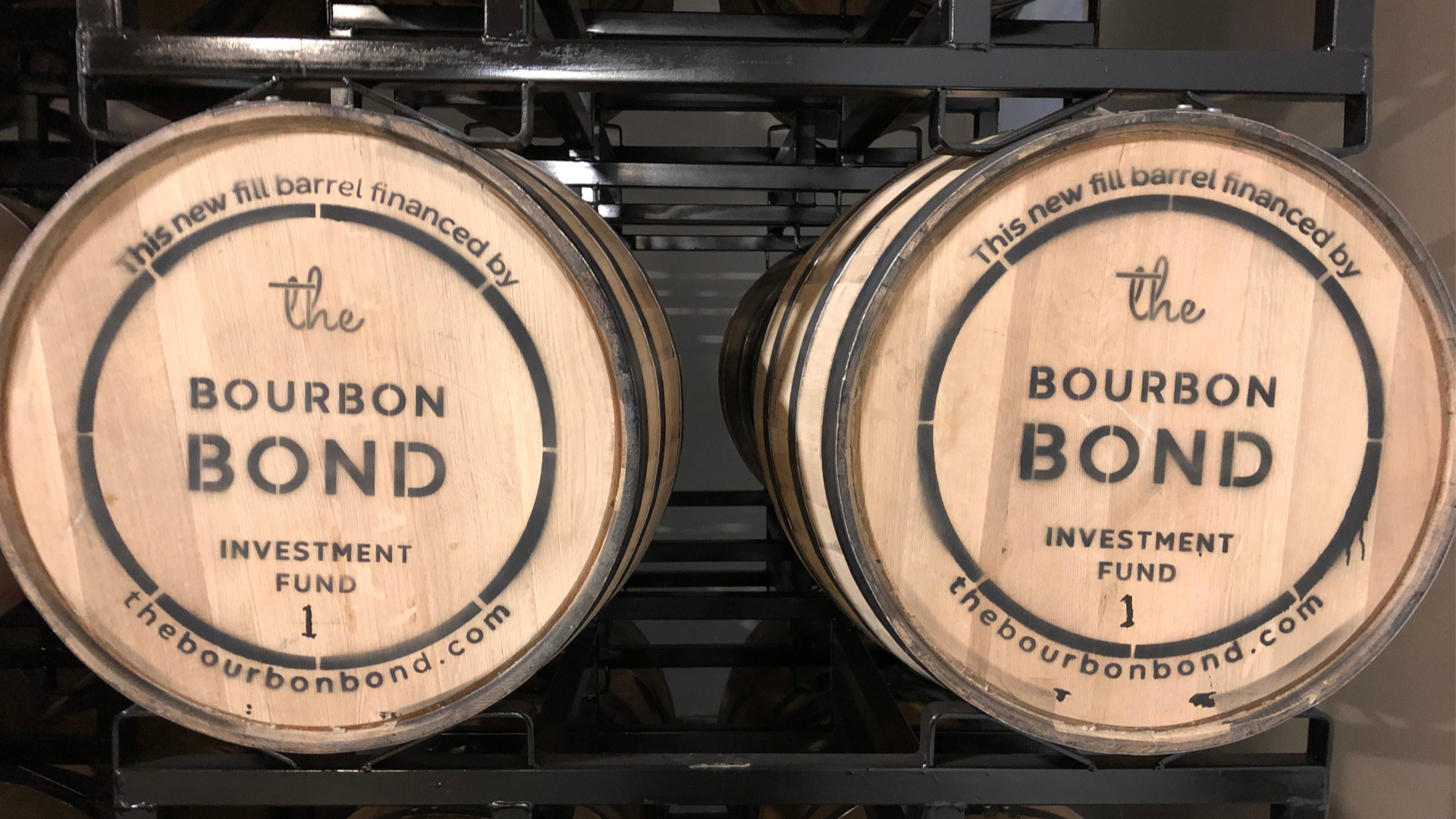 Inside these new fill American charred oak barrels, high quality bourbon is maturing and gaining value for the investors who financed it through our program.
Find out about upcoming opportunities to get involved.
An opportunity for investors to participate in the increased value of white dog when it is sold as higher valued 4-year barrel aged bourbon.
With the values rising, and the supply dwindling, The four-year Bourbon Bond and the two-year shorter-term investment Bourbon bond have been extended and will remain open through the end of May in order to finance as much new fill product as possible. 
Due to the closings and/or conversion to hand sanitizer production of many smaller distilleries, the forecast demand for sourced bulk barrel-aged bourbon and American whiskeys has significantly increased in recent weeks.  Compounding this, the shutdown of large and small cooperages, meaning that those still producing, may not be able to secure the barrels needed for new fill production.
Our distilling partner has maintained production and has secured a flow of new barrels for the time being. For these reasons, we have decided to extend the bourbon well as the cooperages the produce barrels required for the aging of bourbon, there are several factors that we expect will significantly increase the value of bulk barreled wholesale bourbon and American whiskeys.
You don't need to appreciate bourbon to profit from
Bourbon Appreciation
(but it adds to the enjoyment!)
A significantly increased potential return
The next Bourbon Bond Investment Fund offering will open on February 1, 2020 and close on or before March 31, 2020.
This is an opportunity only offered to accredited investors.
To certify you are an accredited investor and request proforma and offering documents, please click here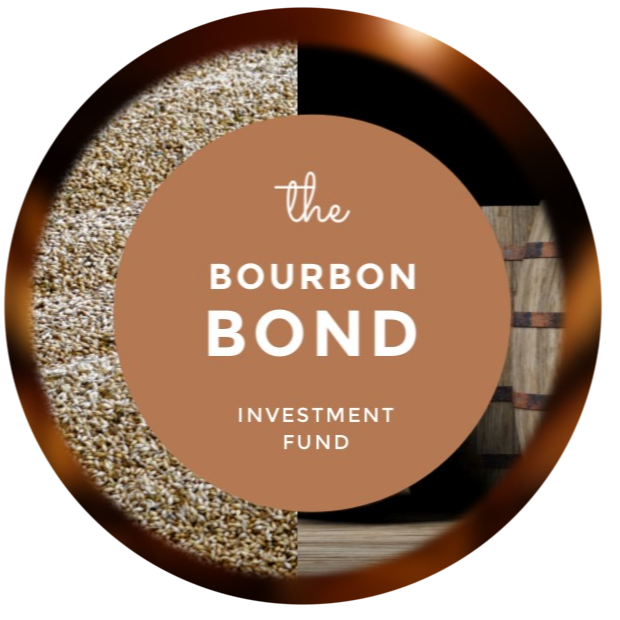 Bourbon Bond Investment Fund 1 is closed
Thanks to those who participated in the first-ever Bourbon Bond Investment Fund.  Based on interest, we will be releasing two new funds in February.
Bourbon Bond Fund 2 will offer the same opportunity as Bourbon Bond Fund 1.  A 4-year return, estimated at +50% overall.
Fund 3 will be a two-year fund, based on demand and a pending purchase commitment by a national brand.  While the two year overall return will be lower, several investors have expressed interest in a faster payback.
Demand Is High
and Getting Higher.
These are the market trends that reflect a decade of growth as well as another good 8 years of increasing demand for Bourbon and Rye in the United States.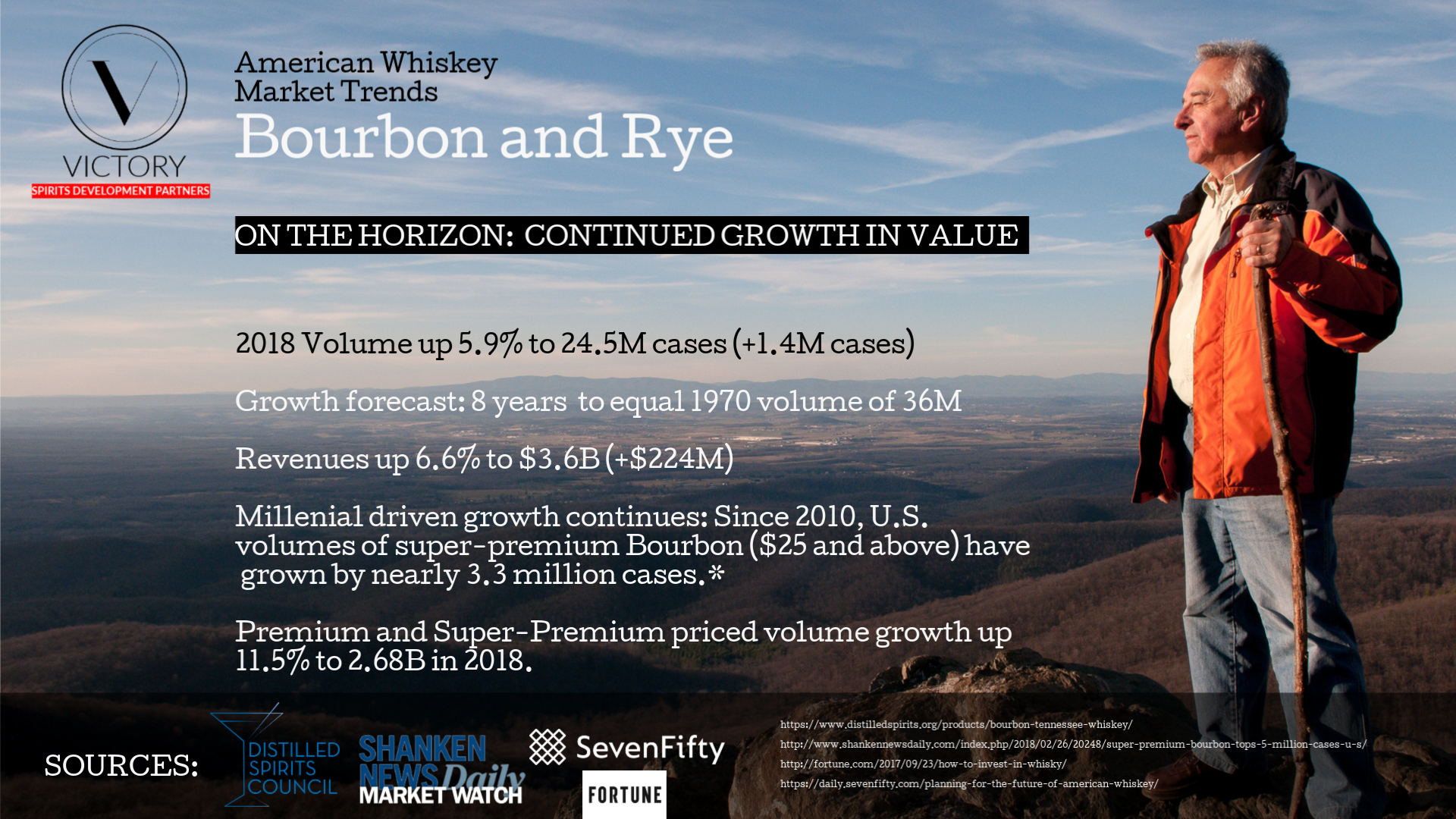 Who has invested in the Bourbon Bond Fund?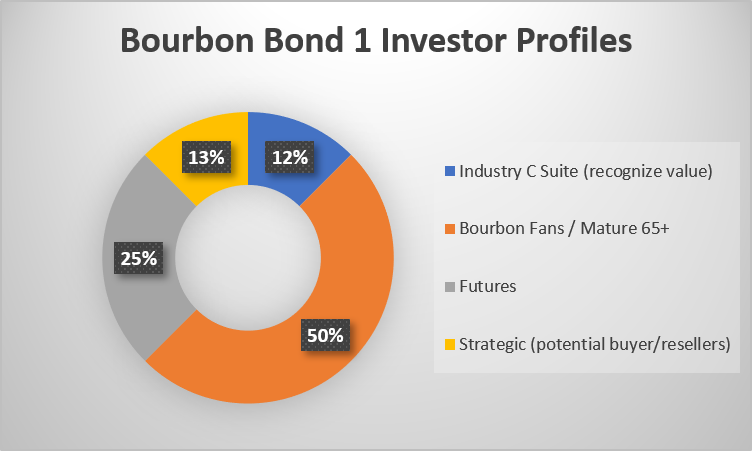 I personally think this is a good way to slightly move away from the stock market and into an investment which is recession proof.  In fact, if the economy turns south more bourbon will be consumed!  It is also an avenue to move assets forward.  As I am seventy-seven it is comforting to know the future is more secure for my family.
Now, I need a drink!
I'm a producer myself.  So I know that this makes sense for the industry.  I am investing in this to generate a good return, while helping to fund a financing solution that will help a lot of smaller distillers satisfy the demand for good aged whiskeys under their local brands.
I know that there is increasing demand for dependable, consistent supply of good aged bourbons, and it's been tough for smaller brands to lock in future supply. I know because I am VP of Sales of for one of them, and since I don't own the company, I can't take advantage of the appreciating value of the aged whiskeys I sell as they reach their mature potential.  Now I can!
I am a long-time investor in real estate.  That's what I know.  I don't know spirits or bourbon. I prefer to invest in wines to stock my cellar!  But when I saw this, I was intrigued and asked a lot of questions, and then asked a colleague who I served with on a bank board who is a skilled investor if this was worth investing in.  He said, "I think it is."  So I am in and trusting that this is just the beginning.