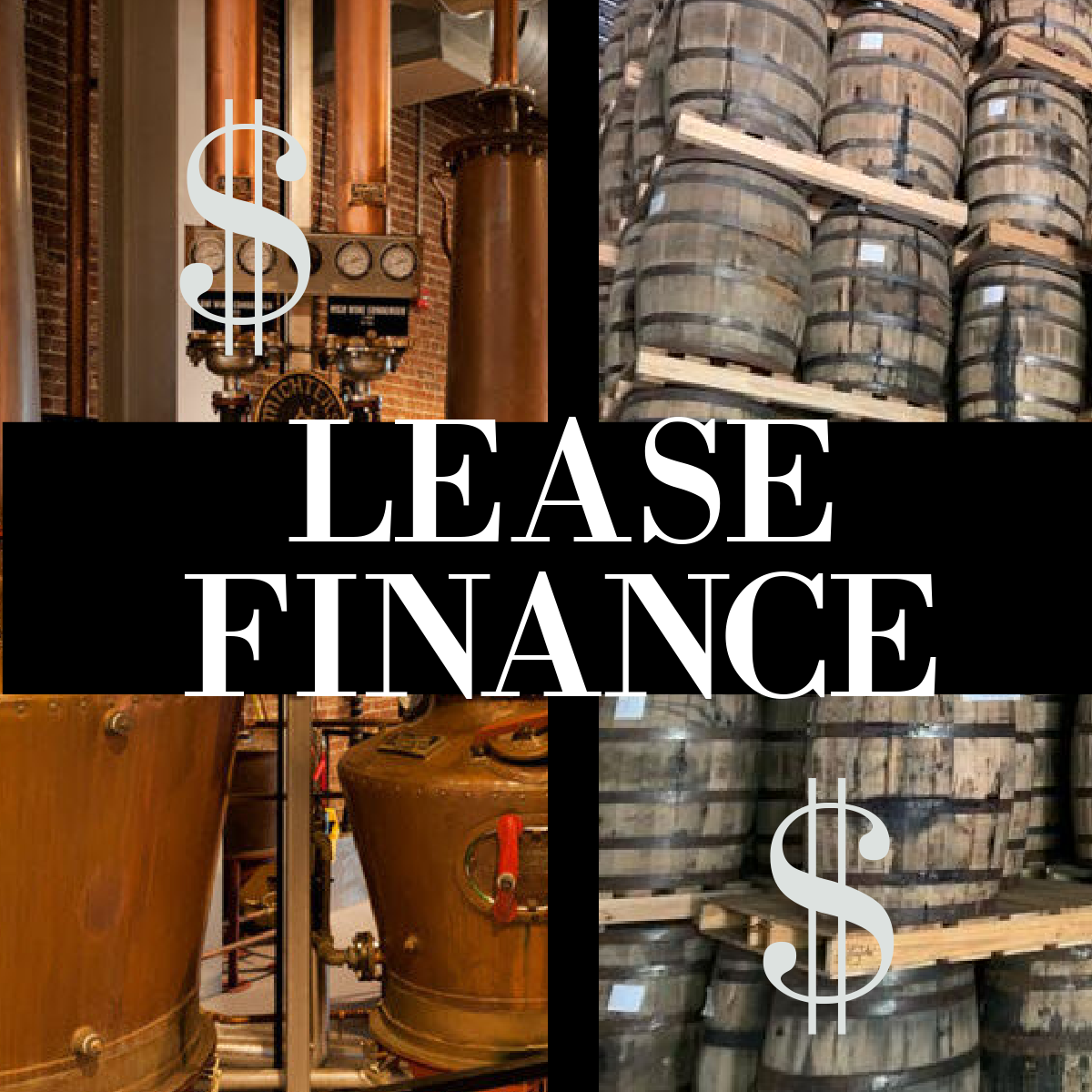 Now Available: Finance Options for New Fill and Mature Bulk Purchases
We can now introduce you to partners offering brands and distillers options for Lease Financing of new fill or mature bulk barrel purchases. In general, these programs will require a downpayment, and depending on the term of the financing, 12, 36, 48 months, monthly payment with interest.  This may not be a solution for everyone, but it is certainly a way to guarantee your future inventory with less need for upfront capital. 
Click the button below to see an example of what a 48-month lease for 1000 new fill barrels at a per-barrel purchase price of $1250 might look like.  Actual interest rates, downpayment requirements, and monthly payments may vary based on credit and other factors.  This is provided for informational purposes only.
Inventory
This is the link to the latest list of mature and new fill bulk spirits that are available as of
1/24/2023  2:30 pm ET
JUST RELEASED
KY Green River Bourbon 3.1 70c/21r/9mb +900 barrels
KY Wheated Bourbon 64c-24w-12m 2.8 YO +1000 barrels and
64c-24r-12m 2.5 YO 5000 barrels
GREAT DEALS
(Select Releases at pre-increase prices)
KY 21% almost 2 YO Bourbon (75/21/4) $2016/pb 177 remain at this price!
KY 21% Green River Bourbon 1 YO $1680
KY 75c/15r/10mb 1.6 YO Non-GMO as low as $2300 (Min 1500 barrels remain)
2.6 YO VA Bourbon $1960/pb
NEW FILL UPDATES
 TN New fill: Q3-Q4 2023 fill dates available
IN New fill for 23: Sold Out
KY New fill for 23:   Sold Out–contact us to get on the waiting list for additional allocations as they are released.